I realize that I am way behind on my thankful posts and I'm skipping around. I wanted to get this down before I forgot or got busy with life. For some reason, that tends to happen around here.
Yesterday we went to church with Grandma and Grandpa. We were later than usual which means, really late slipping into our usual seats close to the front just as the church services were starting. It's a little white church out in the woods. I noticed that there were thirty something people at a midweek service and 40 something people at a Sunday evening service. It is small. It is cozy. It's not what I grew up with but there is something soothing about sliding into those wooden pews. Because there are so many of us, we take up two now. Ray jokes that when we are in town their attendance jumps 25% if we all show up. I love it.
As we sat yesterday listening to Kenny preach, the crowd engaged him. There was a little talk of deer hunting and taunting about the missed buck from the crowd. At one point he talked about how joyful my Miss Bettye (my step grandmother) is and asked her why she is joyful. Of course my mother joked that any lack of joy is due to something Grandpa did. We laughed. When the service was over, we were back in the car and I was asking Ray if he had ever been to a service where people talked back to the preacher...about hunting. I thought it might throw the current preacher at our church for a loop. Either way, we enjoyed it.
Kenny's sermon was on materialism. He mentioned that even when we are giving, it could be more about materialism than what the gift should be about. I think that is so true. I grew up with my parents wanting more for me than what they had because that's what they learned from their parents. I want my kids to be happy as adults. I want their needs met. I've learned that the giant house and things isn't where that comes from. I also admit that I still struggle with wanting. In fact, I told Ray of course I would love to live in that giant old home this weekend. He said I thought you didn't want stuff anymore. I told him I still want it, a lot of it I just know I don't need it now. I must admit that the big white house with porches all the way around and lots of room to roam is something I sometimes covet.
Anyway, we were talking about some of the books and things we've read recently that have convinced us that we need to be a little more diligent at steering the kiddos away from materialism and toward service to others and some of their key points. I'm certain I talked about each book when I finished them, but since people are making lists and checking them twice, I thought I might list them again.
Here goes...Red Letters: Living a Faith that Bleeds by Tom Davis
Fields of the Fatherless: Discover the Joy of Compassionate Living By Tom Davis
Crazy Love: Overwhelmed by a Relentless God by Frances Chan
One Hundred Million Arrows by Julie Ferwerda
The Mission Minded Family by Ann Dunagan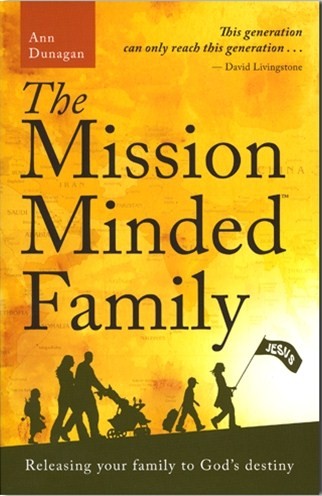 Radical By David Platt
I'm sure there are many more. If you have suggestions, I would love to add them to my Christmas wish list. If you are going to pick a place to start, I suggest Fields of the Fatherless. It's an easy and very convicting read.
If you have suggestions to help me keep my kids from being entitled little brats, I would love to hear that too. It's something we are constantly working and recalibrating. Please tell me other people are dealing with this too. It would make me feel much, much better!
And today's thankful... is for a lesson on Materialism because I constantly need the reminder.